ASGARD, leading supplier of instrumentation and contract electronics manufacturing services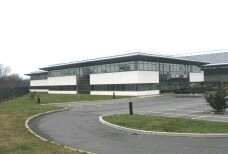 AOIP company in France belongs to ASGARD group, leading supplier of instrumentation products and services in business to business markets, and of contract electronics manufacturing services. Technology and innovation are the foundations that bind all our companies and offer tremendous scope for collaboration. Through them, ASGARD concentrates its forces onto three core competences:
Precision instrumentation
Electronic Product Design and Manufacturing
Maintenance & Metrology of test and measurement equipment
Our mission is to deliver highly competitive technologies and services to our customers to fuel the high growth rate of ASGARD.
Our flexible approach perfectly blends electronics and software technologies, services and production expertise into highly effective solutions that improve customer business performance. The companies of the group maintain an extremely high standard due to the commitment of their employees, to the ISO Quality Assurance policy and to the expertise of the accredited laboratories.
The solutions developed within the group are used today by more than 40,000 clients in over 60 countries around the world. They include Test & Measurement instrumentation, control equipment, electronic alarm systems, and a portfolio of maintenance, calibration and repair services.